By Theodore Irvin Silar

Bobby was tired of his village. Mockery was a local specialty. Bobby was an easy target: he limped. Climbing Giant's Rock, forget falling off it, had been a feat unmatched in recent memory. A feat nobody remembered while gleefully appraising his ball-playing. Moreover, he was deaf in the right ear from a childhood illness. Then, his screams had aroused pity. A pity nobody remembered when sidling up to his bad ear and whispering obscenities. That trick never seemed to pall.
Self-defense, he knew, was called for. But he could never rubbish them back. Their ways baffled, tongue-tied him.
Though he had grown up amongst them, he could not understand these people. Take the little daughter with the hare-lip. Her easy laughter was like daybreak. Mocking daybreak? Who could dream of it?
Bobby was a fellow who saw things from others' point of view. Climb down into one of those bitter souls, though, and all you want is to clamber back out. Retorts are moot.
Time to take a walk, he decided. He had his stick. His water bag. He knew the songs. One morning, back to the sun, he set out at a brisk hobble, singing just for the joy of it.
His first line led him down a snaking river to the shore. He'd always wanted to see the ocean, he decided.
It was a rich life, that shore life. Always a fire going. Charred mullet drifting on the breeze. "Help yourself," the custom. But otherwise people in those parts ignored him. Not of their skin, you might as well be a turkey or a tree or something.
One day, walking the strand, his dangling stick carving a miniature valley behind him, he saw a dolphin jump. Then another. Soon, a mob, dancing and spinning through the air. Straight before him.
"Truth!" he exclaimed. It seemed to inspire them.
At least dolphins talked to him.
The next morning, sun on his left, Bobby set out again.
His second songline led him into the desert. It was a poor life, that desert life. Hard-scrabble. Always more work. Always short-handed. People in those parts were always ordering him about. "Get this," "Do that," "Pitch in or you're out." He took to hiding in a gully, napping under an old ghost gum. One blood-red dusk, a furious ruckus woke him. It ceased when he sat up. Two rabbits were eyeing him as if to ascertain they'd caught his attention. Then they resumed their rabbit business. Round in circles they ran. Then they stopped, turned, boxed a bit, and ran round again. Culminating when both leaped into the air as if stung by scorpions.
"Truth!" Bobby exclaimed. That was some show those rabbits had given him.
The next morning, sun on his right, Bobby set out once more, singing a new song.
His food long gone, his water-bag three swallows from empty, rounding an escarpment he almost stumbled over an old man singing softly to himself and scratching a claw-shaped stick about in the dirt. At once, the man handed Bobby a pouch of dried berries, unburdened himself of a cool, full water-bag, and returned to work. Planting seeds.
His talk was all grunts and signs. His eyes rolled in their sockets. But he could sing. He knew all the songs of this land. Where ripe berries were. Flowers going to seed. Reservoirs of water in the clefts of trees. He had a mop of luminous, cloud-white hair, wrinkles like fissures, hanging wattles like a lizard.
They sang the same song for leagues, harvesting, planting, all along the way, until their songs diverged, Bobby's starting to leap and bound, his companion's flattening out. Bobby watched the back of a good man recede into the plains and dwindle to a speck before he headed into the hills.
He came upon a watering-hole deep in a redolent forest. His birthplace, he decided. A good place to have been born.
He squatted in the sand, throwing stones, watching twilight ripple.
Night fell.
A star came down and sat in the air just above him. Like a shiny Hoverer.
Maybe this was how things went in these parts. Stars come to visit.
"How you going, Star?"
It was not a star, it explained. It came from a star.
Whereupon it sang its sky-route for Bobby.
"I see," said Bobby, tracing with his finger. "You look like a star but."
Appearances are deceptive, it explained. It really looked more like a dugong.
They paused a while and listened to frogs. Eventually, Bobby reckoned, it would speak its piece. After the sky river rolled on a bit.
If Bobby were to step through? it began. To the other side of the water?
Bobby stepped through. Into another creation. The world opened up here. Hills glowed like embers. The horizon hissed like simmering tea.
You'll find friends here, the dugong-star continued. This big rock for instance. He'll talk. But it's better to feel his silence speaking instead. Lean your bad ear against him. Listen.
Here Aunty Sun will smile her face upon you. Uncle Moon, too, listens well. See him nod and smile.
And look down here. See? All people here are ants. You could squish them with the little toe of your bad leg.
Back at home, Bobby is free. Suddenly, foibles fly to his tongue. What are you up to sneaking out every night, Grandmother? Counting stars? Were you hunting yesterday, Grandfather? Because a new birdcall was heard out in the bush. A snoring sound. What is that dark spot on mother's cheek, Father? Paint? Where did all the sweetmeats go, Sister? Or is that round belly pregnant again? One fine web of nose veins, Brother. Was it always so intricate?
Suddenly, he has respect. Everyone smiles. No-one rubbishes him. Maybe it's all gammon. But it beats the alternative.
Every night, dingoes howl him a greeting and he listens.

About The Author
Theodore Irvin Silar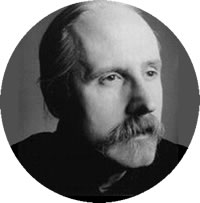 Among other pursuits, Theodore Irvin Silar has served variously in the capacities of bricklayer, auto worker, accountant, cab driver, teacher, historian, musician, composer, graphic artist, and writer. He holds a Ph.D. in English Literature from Lehigh University and leads an interesting intellectual life.
Amazon Author Page: <www.amazon.com/author/silar>
Goodreads Author Page: <www.goodreads.com/filosofe>
Website and blog:  <www.tedsilar.wordpress.com>
YouTube channel: <www.youtube.com/TedSilar>
Etsy shop: <www.etsy.com/people/pathematica>
CD Baby Music Store: <www.store.cdbaby.com/Artist/TedSilar>
On Spotify: The Ghastly Fops (group)
Ted Silar (solo music)
Theodore Irvin Silar (classical music)