Lynette Frey

"…persistent unflagging effort!"
A bronze-flecked face belonging to a man of perhaps forty or so, hurtled past Orpheus and slammed into the bare wall. Unfazed, the man scampered quickly to his starting point for another run at it. He kept up this wall-slamming in a continuous rhythm, always aiming for the same sweaty spot on the plaster.
There was an eruption of snorts and laughter and several other faces lifted from a game of stones they had arranged about them on the floor.
"Ha! Those cohesive forces thwarting you again Mesal?"
"At best you're shedding atoms through that wall a handful at a time."
"Your probability of walking through walls would increase if you lost weight!"

"Or if the door was open!" That brought hoots of laughter amongst the group and they turned back to their stones game with a cheerful, conspiratorial air.
Mesal shot back without looking, "The probability on earth is non-zero. If you'd been running at a wall since the beginning of time you'd still have practically no likelihood of making it through the wall, but the probability is not zero, it's non-zero."
"The number's too miniscule to even calculate. In reality, it's the same as zero," intoned a lanky, straight-necked youth.
"That's just it Xx! You've hit it there!" declared Mesal, as he hit the wall, "In REALITY! In reality my different particles have a different probability of making it through in each instant, that's why it'll probably never happen."
The group nodded, satisfied they'd won him over, but Mesal didn't let up running at the wall while he spoke. He remained oddly at ease for someone running into a wall over and over and he seemed to have endless stamina.
"But we're not in reality! We're in this damned unreality! And here we're relieved of the constraints of time," he said.
"And the constraints of reason," muttered a man with deep-set eyes and a voice like wild animal, prowling and slow.
Mesal continued unheeding, intent on his argument. "The probability of Quantum Tunneling is low because of time. It's low because we simply don't have time to repeat the action enough times for it to happen. But if the probability is non-zero — just infinitesimally more than zero — then eventually it has to happen. Given enough time, it can't not happen. On earth that amount of time is unfathomable, ridiculous, so we end up just calling it zero. But here…" he paused to let his body connect with the wall, "…I have eternity, and I've been here for eternity, so I simply have to persevere for all eternity and it will eventually happen. One instant I'll be here, with your silly faces laughing at me, and the next, I'll be on the other side of the wall!"

"Unlock the door for us then will you?" Gibed Xx.

About The Author
Lynette Frey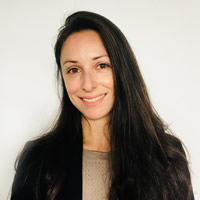 Lynette Frey is a Learning Advisor at Victoria University and a PhD candidate in creative writing at Murdoch University. She enjoys writing prose, poetry, screenplays and essays and her work has been published in Box Magazine and Studies in the Humanities.