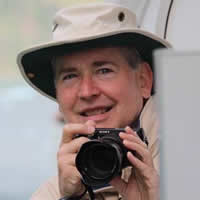 Robert, a frequent contributor, grew up in Birmingham, Alabama.
He has three cats, carnivorous plants, and a lot of oak tree seedlings from acorns he gathered from trees that grew at the house where he used to live and grew up. He also has a vegetable garden.
As well as having a green thumb, he is a handyman, caregiver for his mother, a chef, a science fiction writer, a photographer, a researcher, a self-advocate, a journalist, a web designer, an artist, and a streaker, long story; an all-around Renaissance man.
You can find his books on Amazon.