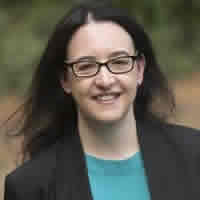 Laurie Bell lives in Melbourne, Australia. She was that girl you found with her nose always buried in a book. She has been writing ever since she was a little girl and first picked up a pen. From books to short stories, radio plays to snippets of ideas and reading them aloud to anyone who will listen.
She is the author of The Stones of Power Series via Wyvern's Peak Publishing: The Butterfly Stone, The Tiger's Eye and recently released, The Crow's Heart (YA/Fantasy). She is also the author of White Fire (Sci-Fi) and The Good, the Bad and the Undecided (a unique collection of short stories set during the events of White Fire/Sci-Fi). Her latest new release, Boss From Hell, is an Australian supernatural mystery, with a dash of comedy a hint of horror and a touch of romance.
You can read more of her work on her blog <solothefirst.wordpress.com>.
Look for her on Facebook: <www.facebook.com/WriterLaurieBell/> Twitter: <@LaurienotLori> and Instagram: <@writerlauriebell>