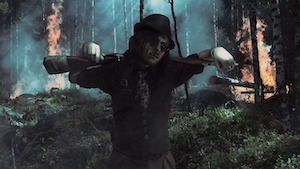 Greetings and salutations. Thanks for visiting AntipodeanSF. You are about to launch into an adventure with Australia's longest running online speculative fiction magazine.
Twenty-five years and almost 300 issues and we're still devoted to the regular monthly publication of fabulous and original science-fiction, fantasy, or horror mini-stories of about 500 – 1000 words each, with occasional feature stories of 2000 words and beyond.
So here are ten of the best — selected for your very own enjoyment, and you decide the sub-genre.
Nuke.