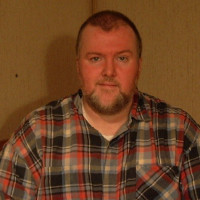 Rex Caleval lives in Regina, Saskatchewan, Canada, where he spent twenty years as an air-traffic controller.
Always an avid reader with story ideas popping into his head, he decided to try writing a few.
He's been pleased to find that people seem to like them. His stories have appeared in Every Day Fiction and Antipodean SF.