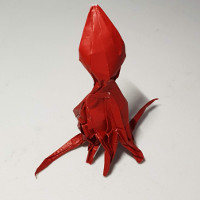 Hi folks, Issue 250 is nigh in May-June 2019, and by the time it's published, AntipodeanSF will be into its 21st year online. Celebration time, I reckon!
To that end, I now invite all antipodes-resident previous contributors to send me a story for that special coming-of-age issue, and I'm especially looking for those of you that may not have contributed for a while. I'd love to see your work in this very special collection.
I'm seeking flash fiction of course, but I am willing to look at longer stories. The days of dodgy computer screens is past. I still like 'em short, though — so 3000 words is an absolute maximum.
Don't forget, you must be a previous contributor, you must reside on the southern side of this great star-circling globe, and the deadline for inclusion is March 31 2019.
And if you're into cons, I'm sure we'll be also celebrate 250/21 — somehow — at Continuum 15 "Other Worlds" (NatCon 58) in Melbourne next year June 7-10. See you there?
In the meantime, keep reading and writing downside-up!
Oh yes, that origami cephalopod, well, that's a clue for Conflux next year...
Nuke.