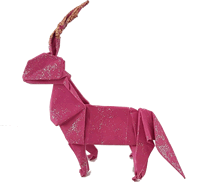 G'day flash loving folks, you're about to launch into an adventure at AntipodeanSF, the online magazine that's devoted to the regular monthly publication of fabulous and original science-fiction, fantasy, or horror mini-stories of about 500–1000 words each, with occasional feature stories of 2000 words and beyond.
AntipodeanSF will entertain you, yet won't take hours to read.
Please spend a few moments to read this month's stories. Alternatively, listen to all of them on the AntipodeanSF Radio Show, weekly, as per the schedule.
AntipodeanSF is also made available in e-book format for reading on your i-phone, i-pod, other mobile phone, or PDA device. Read AntipodeanSF anywhere!
Next month marks 20 years of publication for AntipodeanSF, so we have a special bumper double issue that includes 20 stories to twist your mind.
And thanks to the Jellyfish for blinging up the festive season unicorn!
Nuke.