By Ilgin Yildiz

In the Great Refuge to Mars, the memories of selected refugees were erased at the massive gates. They had no recollection of what happened and why they were there.
The Great Amnesia would be the event to construct the reigning ideology of the New World Order for hundreds of years to come.

About The Author
Ilgın Yıldız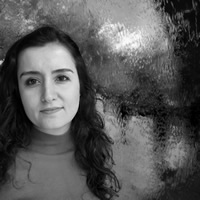 Ilgın Yıldız is a short story writer and book translator based in Melbourne, Australia. She has an MA in English Literature, and a Graduate Diploma in Writing and Literature. Her two short story collections have been published in Istanbul, Turkey. Her short stories have appeared in Verandah Journal and Swampwriting.